Welcome to Cultour Eventmanagement!
Your professional DMC for events and tourism in Germany.
Cultour Eventmanagement was founded in 1996 and has quickly established itself as one of the leading DMCs in the Rhineland and since 2003 for whole Germany. From the very beginning, one of our main activities was and still is the organization of exclusive tourist programs in Germany, but, on demand, also Austria, Switzerland and the Alsace (France).

A professional network of proven and dedicated guides is the prerequisite for an unforgettable stay in the heart of Europe.
For example we organizing trips to these german regions:








In addition to our touristic services, the focus since 1996 has also been on the following points:
1 / 10
Car show
2 / 10
Exhibition
3 / 10
Congress
4 / 10
Meeting in an old monastery
5 / 11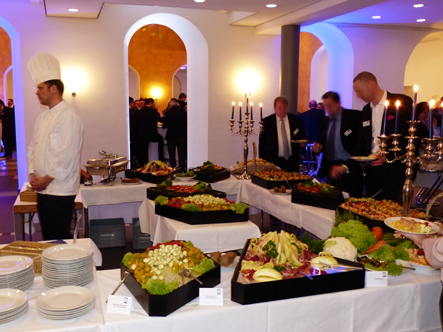 Catering as its best
6 / 10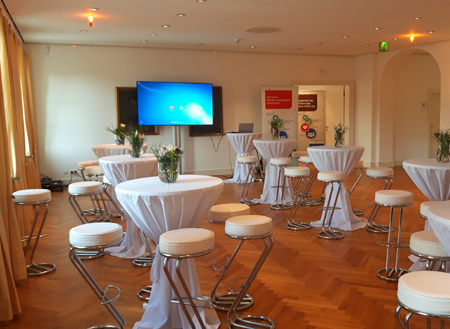 Congress/ Presentation
7 / 10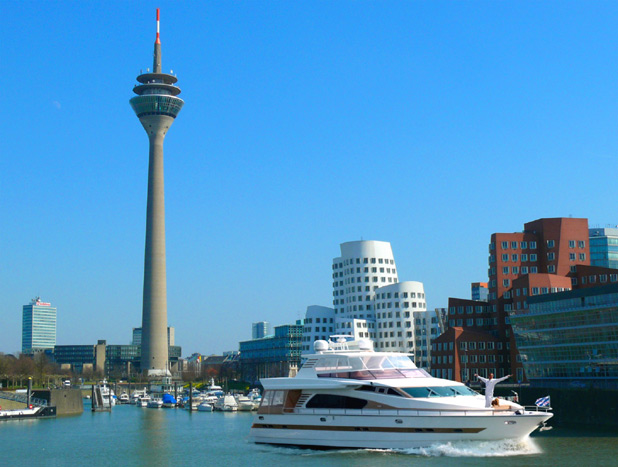 Luxurious Yacht charter
8 / 10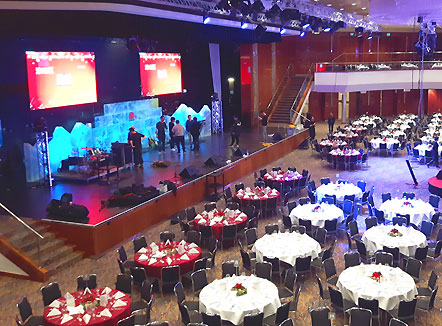 Top Dinner for 1.300 pax
8 / 10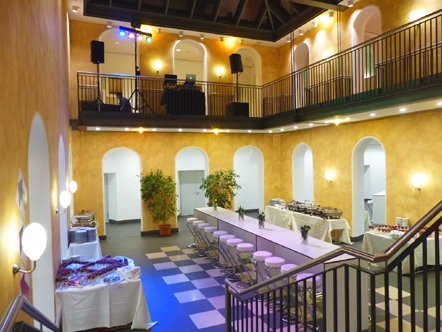 Extraordinary locations
9 / 10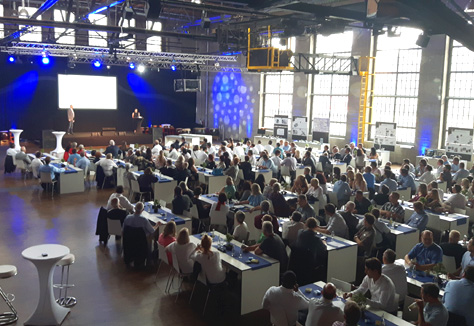 100 year anniversary
❮
❯
Organisation of meetings and congresses (MICE)n


Hotelreservations


Event marketing, company and family celebrations


Individual sightseeing trips


Car Rallyes in Germany and Austria


Location scouting


Teambuilding & Incentives


Yacht charter


Individual guided tours


Cultour Eventmanagement is your DMC in Germany and takes care of all aspects of your event. This includes conception, planning, consulting and of course implementation. Our clients benefit from a first-class network of experienced and professional partners. This includes transfer services, technology, logistics, catering and, of course, the right setting such as a suitable location.
Organisation of meetings and congresses (MICE)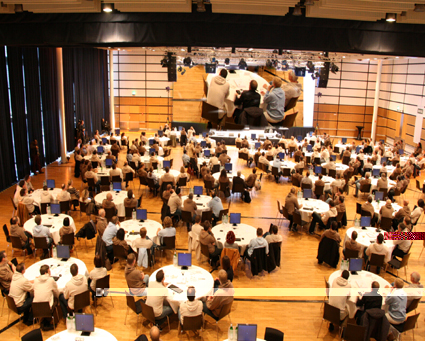 Cultour Eventmanagement offers events tailored to the needs and wishes of the customer. As a reliable partner, we are at your side from the very beginning to the end of the event with advice and action. We offer professional ideas, planning and implementation from one source. For example, we take care of accreditation, hotel bookings, requested transfers, evening programs and much more.
Successful live communication events require not just perfect, effective realization but also two other key ingredients: a strategically sound base and a creative, intelligently conceived theme. Cultour Eventmanagement provides both - with its team of consultants who have spent years gathering knowledge of industry and agency work and an excellent Creative Department. This guarantees well thought-out ideas and efficient realization, taking into account all the requirements of state-of-the-art corporate and brand communication.

The result is creative marketing events, incentives and promotion which are all ideally interlinked with other communication measures. In keeping with the brand image. Unmistakable and sustainable relationship management. Resulting in hard-hitting sales promotion with high recognition value.
Hotelreservations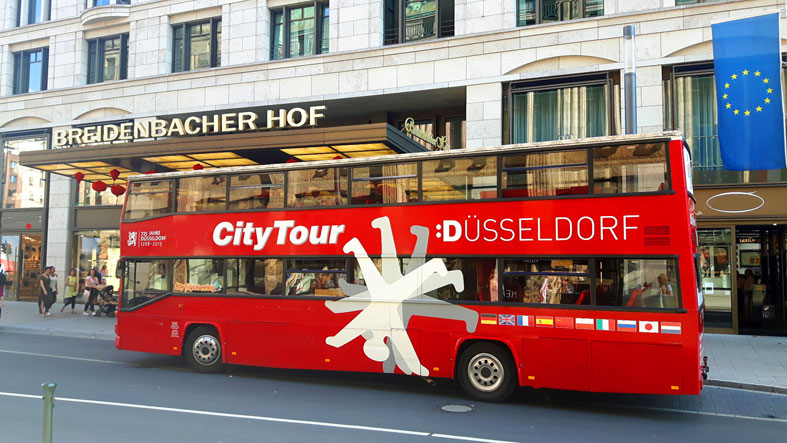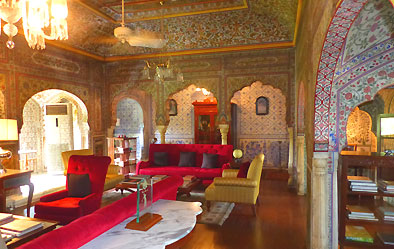 Cultour can offer you a wide selection of national and international hotels for your reservation. Are you looking for a suitable hotel for conferences, meetings or private celebrations?
We will gladly find the right hotel for your event. In the Düsseldorf area alone, we have direct access to more than 50 renowned hotels. Trust in our experience and also take into account our favourable special conditions, which we have acquired over the years when booking these hotels.
For example, theses are some of our partners:
Steigenberger Parkhotel, Düsseldorf
Hyatt, Düsseldorf and Cologne
Hilton, Düsseldorf
Maritim/Köln and Bonn
Nikko, Düsseldorf
Interconti Hotel
Breidenbacher Hof Capella
Crown Plaza, Düsseldorf-Neuss
Event marketing, company and family celebrations
A large part of the work of our agency is the design and organisation of classic corporate events such as team building, conferences with supporting programmes or tourist services like guided sightseeing tours. We take care of the complete package, e.g.: the creation of a concept/offer, the selection of suitable locations, transfers; - the whole organisation, the professional support and the perfect execution of your event!
For the above-mentioned preparations, it is an enormous advantage that Cultour can trust in a professional network. We rely on long-time experienced and proven partners from all over Europe and this for almost a quarter of a century. Experience, creativity and enthusiasm are the guarantee for successful events.
This photo shows you, for example, how Cultour Eventmanagement realized an attractive event in Düsseldorf for more than 230 participants. The location is one of the most famous museums in Düsseldorf. The challenge here was that Cultour only had three hours to carry out all the necessary reconstruction work. The entire sound and lighting equipment had to be installed and of course approved by the authorities. A n intelligent "room-in-room" installation was made especially for this event to make the foyer of the museum more comfortable for the guests. The catering also had to be adapted and planned to the special conditions and requirements.
Individual sightseeing trips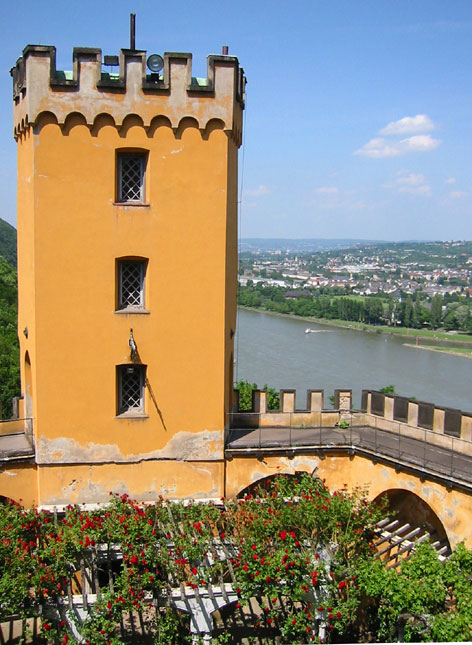 One of our specialities are our individual guided tours by coach/limousine or small van, which are offered for Düsseldorf, Zons, Cologne, Bonn and many other cities in North Rhine-Westphalia. Due to our close network with many other agencies that offer guided tours, we are further capable of covering all parts of Germany since 2001.
It is very important for us to present the tours to our guests in an informative, entertaining and humorous way. This means that we usually avoid dry facts and dates and instead provide knowledge with the support of historical maps, photos and documents as well as exciting anecdotes and stories.
In the realisation of these tours we are mainly helped by our long-standing contacts to individual providers from the tourism industry. It should also be mentioned that we have published travel books on Düsseldorf, Cologne and several regions in NRW and Rhineland-Palatinate.
We offer trips to other German and European regions, for example:
The Middle Rhine Region, the most beautiful area with all its vineyards and castles (UNESCO world heritage)
Alsace (France)
Cologne/Bonn/Rudesheim
Dresden/ Hamburg/ Berlin/ Munich
Amsterdam/Brussels
One of our clients wrote in 2019: "My son and I want to thank you for being such a great tour guide. We very much enjoyed the tour in Dusseldorf and wish we could have stayed much longer."
Welcome to our city-rallye!
This event could be explained as a scavenger hunt that can lead through a city selected by our clients. The number of participants usually varies between 15 - 90 persons. Besides Düsseldorf and Cologne, we have successfully held these popular rallies in many other cities, such as: Zons, Mainz, Hamburg, Strasbourg, Munich and Berlin.
The city rally is carried out on foot through the centre or the old town of a selected city. After a short welcome, briefing and dividing the participants into different teams, the groups will move through the city centre on different routes. These routes pass special places and lead to worth seeing points. On the basis of specially prepared roadbooks, the teams receive various questions and tasks about the city and its special features. In addition to general questions, the teams will also deal with some curious knowledge questions and tricky brainteasers. Additionally, certain works of art or monuments have to be discovered. This teambuilding activity combines knowledge, communication and fun. During this activity, the guests will learn a lot about the history, the sights and the curiosities of the city.
Especially after conferences or meetings or on the occasion of a merging process in a company, teambuilding activities are motivating for each of the participants to get to know each other better. Some of the big companies that have already held the event with us were for example: Ericsson, General Electric, Henkel, Bayer, SAP.
The city rallies are suitable for all types of private and business customers. Afterwards there is usually a dinner in a brewery or another cosy restaurant where the winning team is honoured with certificates.
Car-Rallyes
One of the tasks of Cultour Eventmanagement is the complete organization of a car rally with real classic cars.
This includes the elaboration of an individual route with roadbooks for the participants as well as the entire logistics, such as lunch, breaks and "task stations". Here the respective teams have to complete special driving tests or other tasks.

The route will be driven several times in advance, in order to be able to provide alternative routes at short notice, even with regard to planned detours, closures etc. During the entire rally, a service car and a replacement vehicle are always on duty.
(Of course, the car rally can also be carried out with rented or own vehicles).
Locations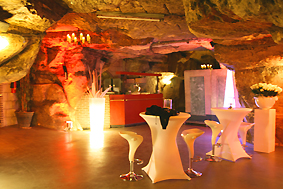 One of the key aspects of a successful event is the perfect choice of a location. And one of the main strengths of Cultour is the extensive knowledge about around 200 approved and tested locations within Germany and the adjoining European countries. Due to our work as author for big travel publishing houses, we can offer our customers a large variety of locations. Moreover, some TV and film production companies engage us regularly as location scouts to find the right setting for their work.
Historic vault cellars
Party barns
Estates
Beer gardens
Clubs & museums
Exclusive rooms and halls
Castles and palaces
Ships and yachts
Showrooms
If you won´t find the suitable location please contact us, so that we can consider your wishes and hopefully compose the perfect offer for you!
Teambuilding & Incentives
The three objectives of a teambuilding programme must always be to:
motivate the participants
enhance the team spirit
promote communication among themselves
Since 1996 we have been dealing with this basic idea of successful teambuilding at our events. We offer a big diversity of different indoor and outdoor teambuilding activities of all kind: Here is a small selection:
Team Olympics (with big and small modules), city rallies, off road experiences with Landrovers, soap box derbies, fencing, archery, curling, drone events, sports bar, Segway tours, different Quiz formats, water activities (raft building, river rafting, speedboat) and many more
Incentives in Germany and worldwide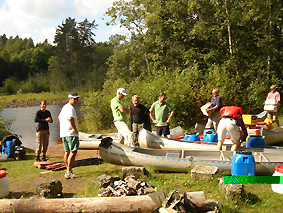 Since 1999 we further offer high quality incentiv tours. Therefore, we cooperate with german and European DMC´s, who are familiar with the particular destinations and who possess attractive supporting programmes.
We can organise nearly anything for you, because we set no limits on meeting your every wish, for example: VIP service, individual sightseeing trips and guided tours, design of full-day programmes, social activities programmes, creative workshops, chauffeur-driven limousines, coach services, booking of hotels and restaurant.
We also offer further Incentive trips to foreign destinations for example to: :
Spain (Mallorca) Portugal (Lisbon)
South France (Nice, Monaco)
Northern italy (Verona, Venedig)
Scandinavia (Sweden, Norway, Finland)
Southwest Africa, Namibia, Botswana
India (New Delhi, Agra, Jaipur)