Tourist programs including hotel research and individual
guest management - Incoming in Germany since 1996
The main goal of our guided tours in 2022 is individuality, humor and the desire to give our guests an unforgettable day. It doesn't matter if it's in Dusseldorf, Cologne, the romantic Middle Rhine, Bavaria or anywhere else in Germany.
As one of the oldest DMC in Düsseldorf, Cultour recognized the special needs of the guests in terms of individuality at an early stage. Especially for the hotel industry we offer now for
25 years
individual guided tours or programs of several days. Upon request, the agency will also take care of transfers in limousines or vans.
1 / 10
The old town on the Rhine
2 / 10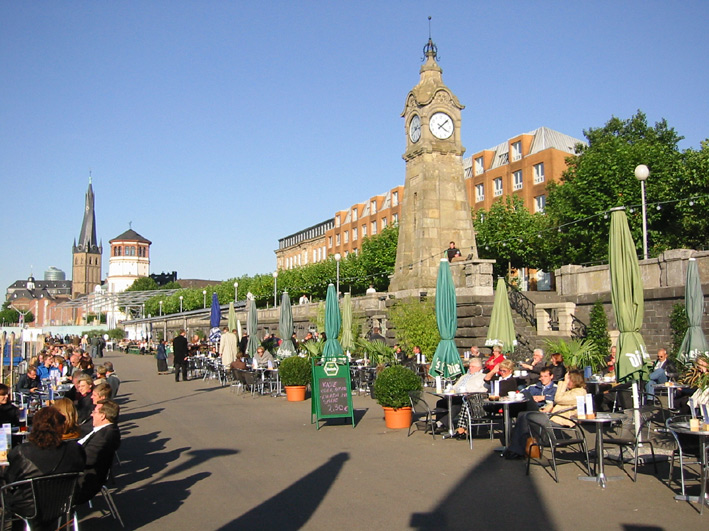 Highlight: Rhine Promenade
3 / 10
Social life Rhine Promenade
4 / 10
Our guide at the town hall from 1572
5 / 11
Old photos convey history
6 / 10
A guided tour also in costume
7 / 10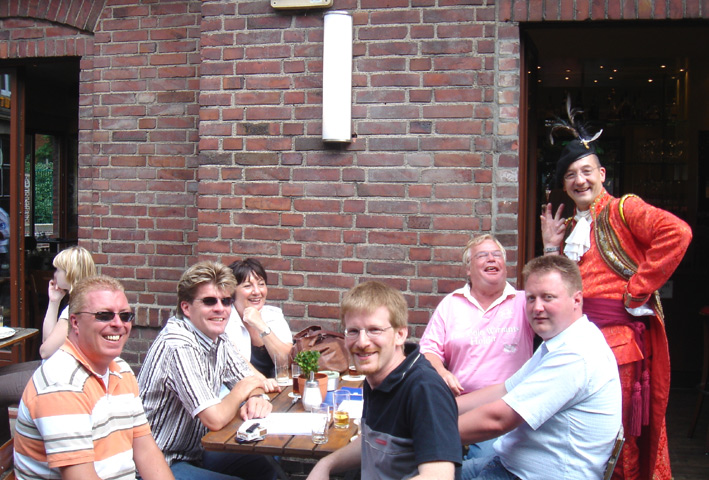 More than 300 pubs - pure joie de vivre
8 / 10
Rhine promenade with castle tower
8 / 10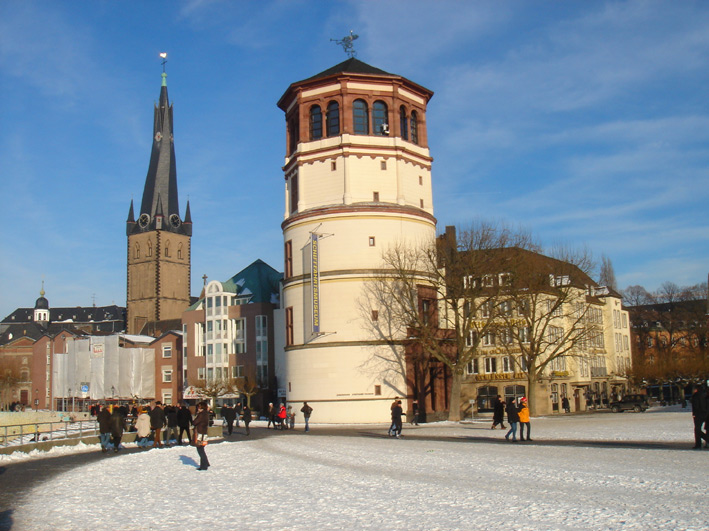 Rare: The castle tower and snow
9 / 10
In the evening it becomes romantic
❮
❯
Our focus is of course on the 800 year old state capital Dusseldorf. Situated on the famous Rhine, the city is known for its Rhenish lifestyle, luxurious shopping districts and the unique atmosphere of the historic old town. The following special tours through Düsseldorf, for example, have been developed and successfully carried out in recent years:
Guided tour with beer tasting
Special guided tours for families with children
History around Napoleon
Dusseldorf in WW2
Medieval castles in the surrounding countryside
Especially the 5-star houses of Düsseldorf have been entrusting us with their guests for years. This is for example how 5*-Hotel Breidenbacher Hof describes the service of Cultour:
"The enourmous professional competence, flexibility and passion for the history and topically of our beautiful city inspire our guests."
From Dusseldorf, guided tours are also organized to the surrounding countryside, including Cologne, of course, with its world-famous cathedral.
The network that Cultour has built up over 24 years is a guarantee for an exciting program. In addition, we have written several travel guides about the region in recent years, which are still distributed by well-known publishers.
Incoming throughout Germany and neighboring countries
Of course we are not only active in Düsseldorf and the surrounding area. Since 2008 we have also been conducting tours lasting several days throughout Germany. These include, for example, tours lasting several days in Alsace or the Netherlands, around Lake Tegernsee or along the Middle Rhine.
Particularly noteworthy are also the individual guided tours for VIP guests. The event agency Cultour is regularly booked by international corporations or government agencies for their guests, during their stay in Düsseldorf, to organize a first-class tourist program. The guides will take care of all the guests' needs professionally. Limousine service, transfers as well as special Tours to the most beautiful sights of the respective region. In 2019, around 120 projects of this kind were successfully implemented in Duesseldorf and the surrounding area. In 2020 there were unfortunately - due to the corona - much less, but we have used the time to launch new, exciting programs for 2021.
In addition to the classic tours, our offer also includes personalized city rallies, where you will move through the city in a team on the basis of a road book. These events are also ideal as teambuilding activities or to end a conference in a relaxed atmosphere.
But also our other touristic services are very impressive: Incoming, hotel bookings, ticket service - almost all services are handled professionally and reliably by the event agency Cultour. Especially our longtime experienced network to other partner agencies and international hotel chains is of enormous advantage for the customer!
And here we have provided you with the most important information for your city tour, city rallies and other tourist activities:
We are also happy to take care of hotel and restaurant reservations, ticket and entrance ticket bookings for our guests and provide you with insider tips. In short: an all-round carefree package!